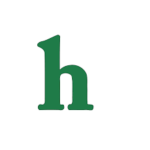 Tim McGraw has revealed that all of these recent reported new stories about him and his wife Faith Hill divorcing is upsetting their kids.
Tim and Faith divorce talk unsettling for children
Now that Tim McGraw and Faith Hill's daughters Gracie. 17, Maggie Elizabeth, 16 and Audrey 13 are older they have more access to news and tabloid stories about their famous country parents.
This news according to Tim has been pretty unsettling for their girls.
"Since we've been together, we've been getting divorced the next year," he tell " Entertainment Tonight Canada.
"The only time it becomes something, it doesn't upset me but it makes me take pause, is when you have kids and when your kids see something in a supermarket line or they hear something from their friends," he tells the outlet.
Tim McGraw fan gets a handful during concert and a surprise
As recently reported, Tim McGraw also made some negative headlines recently after he allegedly slapped a fan who got a bit to grabby putting her hands all over him during a concert in Atlanta, ripping his jeans.
Tim stated afterwards explaining,, "I reacted in an instinctive, defensive way from my perspective of what was going on."
"I think it was an unfortunate situation I think all the way around. But it happened, it happened in a split second," he continues. "It is one of those things that happen, nobody feels good about it, but there's nothing that could be done about it."
The hazards of show business, can you really blame Tim McGraw for acting naturally, in fact can you really blame the female fan?
Just asking, let us know your thoughts.