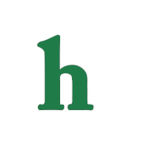 Tim McGraw and Faith Hill are one of country music's most beloved couples. The pair have been married since 1996 and have three daughters together.
Tim McGraw and Faith Hill to adopt a son?
However, Tim and Faith had originally planned to have as many as five children when they tied the knot, and are reportedly considering adoption so that they can also raise a son.
"I think the idea of feeling young again by having a little one in the house appeals to them," said one insider.
Faith Hill's adoption roots
Meanwhile, Faith Hill was adopted as a newborn which means that adoption likely holds a special place in her heart. Will she and Tim McGraw finally get the boy they've always wanted?
It will be interesting to see if Tim and Faith decide to take on another child at this time in their lives, (They're in their late 40's.) and how that child would interact with their already tight knit family. We certainly wish them the best!
Tim and Faith are amazing parents to their three girls, and if having a baby boy is their dream, then we say they should go for it. They have tons of money and a loving home. Why not give an unwanted child an amazing life?
What do you think of the rumors that Tim McGraw and Faith Hill are adopting a son? Tweet us @OMGNewsDaily or leave a comment below.