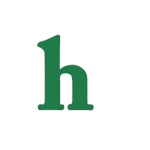 Tiffany Thornton's husband, Chris Carney, claims that his wife has abducted the couple's two children with the help of his own mother.
Tiffany Thornton's husband accuses her of abducting their children
According to TMZ, Carney filed a police report claiming Thornton abducted their sons, Kenneth, 20 months, and Bentley, 2 months. Chris also says that his mother, Ruth Carney, who is the mayor of Hot Springs, Arizona, helped her to do so.
Chris Carney told police that he believes Tiffany Thornton is suffering from postpartum depression, and that her religious faith may also play a part in the alleged abduction of their children.
Something's just not right…
Tiffany's rep spoke out to Us Weekly saying, "Mr. Carney's claims are false and are being dealt with in the proper forum.  The fact that Mr. Carney has chosen to contact the media to publicize these claims raises serious concerns for Ms. Thornton, who does not believe that Mr. Carney's desire for media attention is in the best interest of the parties' two young children."
There is definitely something big going on between Tiffany Thornton and her husband, and we'll be keeping our ears to the ground for more details on this bizarre situation.
What do you think about Tiffany Thornton's husband claiming she abducted their children? Tweet us @OMGNewsDaily or leave a comment below.