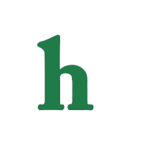 Y&R who's the daddy story blows up
The Young and the Restless baby daddy drama is finally beginning to pick up as Victoria's pregnancy secret comes out.
It is just Victoria Newman's luck hat she would fall for the cute new guy in town just as she is ending her relationship with her estranged hubby Billy Abbott.
If only it were that easy for the folks of Genoa City! Victoria is still keeping her pregnancy a secret from Billy, but not for much longer because Chelsea has taken it upon herself to spill the news to the unsuspecting Billy.
Victoria and Chelsea have it out
Secrets get out when to many people know, and so far Victoria, Stitch and Chelsea are the only ones who share her secret. But Chelsea is building a bond with Billy Abbott, and Victoria is falling for Stitch.
This is going to be one huge mess very soon, because Chelsea is about to spill what she knows to Billy,and Victoria has to decide what to do next and who the father of her unborn child is, Billy, or Stitch.
This event is all about to go down today when Billy Abbott decides to have a serious talk with Victoria, only to find her and Stitch in a sticky situation.
After a heated and jealous confrontation between both of Victoria's suitors, Victoria sends Billy packing.
So what does Billy Abbott do but drown his sorrows in booze heads over to Chelsea's house for comfort. This is when Chelsea blows open Victoria's secret.Whether intentional, or a slip of the tongue.
Now not only is Billy Abbott angry and drunk, he is also going to lose it completely when Chelsea opens her mouth, you can bet that Billy will head right back over to see Victoria, but will he run into Stitch first.
Ugliness and drama will be building for this situation, but wait, won't Chelsea get what she has coming to her for letting the cat out of the bag?
Word on the soap street says yep. Nothing good will come of this mess and as Chelsea and Billy grow closer, someone from Chelsea's past will grow violently angry, (Adam Newman).
As previously reported, we are just completely in the dark today as to which direction Jill Phelps will take the Adam Newman story since it has been reported that Michael Muhney has rejected her offer to reprise his role.
Surprises await us all, even the writers on the Young and the Restless these days.
Make your predictions on how The Young and the Restless stories will play out between Victoria/Billy & Stitch and Chelsea/Billy and Adam Newman.
At this point anything is possible.
The Young and the Restless airs Monday-Friday on CBS.