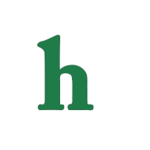 The Young and the Restless fans are in for a wild ride with the July 21-25th week of drama first off Stitch is going to make a huge confession to Victoria.
Stitch makes a shocking confession to Victoria
Victoria has been becoming more and more suspicious of Stitch for weeks now.With Billy and Chelsea digging into Stitch's past things are starting to come out in the light of day on The Young and the Restless.
As previously reported, we found out that Kelly and Stitch do have a past just not the one that we thought, instead of being lovers, they are actually brother and sister.
This week it is going to be fully revealed that both Kelly and Stitch are hiding a deep dark secret of the past, Stitch's big secret is that he murdered someone.
Billy starts to fall for Chelsea
Now that Victoria's pregnancy is advancing and she is starting to withdraw from Stitch and show some jealousy of Chelsea and Billy's new relationship, Stitch is ready to fess up and share his past secrets with his potential baby mama.
But who, what, where, when and why will be left to discover. This is not the only relationship upsets going down in Genoa City,it has been building between Nikki and Christine.
Christine is getting tired of Nikki coming between her and Paul, and now that they share a son together the two longtime friends and lovers are getting even closer.
This summer is starting to sizzle on The Young and the Restless, who will Victoria choose, who will be the baby daddy, will Nikki and Paul fall back in love.
Sexcrets and major drama is about to come plowing through Genoa City which couples do you believe will survive the summer heat?
The Young and the Restless airs weekdays on CBS.