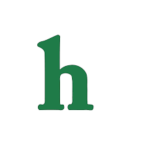 The Young and the Restless viewers are watching this week as the Ian Ward case takes on some new twists and turns where Dylan is involved, or not evidence is pointing in is direction.
Is Dylan hiding something about Ian Ward's disappearance?
On the Tuesday September 16 episode of The Young and the Restless, Ian Ward's coat is found behind the racetrack. Paul s trying to put this case together and it appears as if Ian's body could have been dragged through the mud there.
Here is where it gets a bit sticky for Paul, he visits Avery to tell Dylan thanks for the fishing lures and quickly notices that Dylan's boots are covered in mud.
Dylan will also lose control of his temper once again and takes it out on a repair guy, but this sparks off a chilling memory flash as Dylan sees himself screaming at Ian Ward in a flashback.
Dylan confides in Stitch
Dylan decides to chat with Stitch confiding his worries and fears in the good doctor he wants to know what it feels like to be so angry you want to kill someone, and Stitch we all know has a little experience in this matter.
It is still not a done deal that Ian Ward was killed, is Dylan bloc king out a horrific memory,or is it still a possibility that Dylan is just covering up a run in between Ian Ward and his off the wagon mom Nikki Newman.
It is speculated that Nikki could have been raging blackout drunk and Dylan is covering for his mother. There is one other speculation that Ian Ward had a run in with Dylan and set him up faking a disappearance and potential murder to get the upper hand with Nikki once again.
Stay tuned to see how are the cards are played out in this messy Ian Ward mystery. What do you think the real story will be?
The Young and the Restless airs weekdays on CBS.