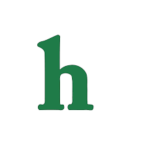 Will Nikki and Paul rekindle their love?
The Young and the Restless fans could see a new/old couple reunite over the summer with Nikki and Paul?
We already know that Nikki and Victor are on the outs again, The Young and the Restless fan are well aware that they break up every few years.
It looks as if Y&R is going to play double time this summer with the who's the daddy theme. Not only is Victoria in the middle of a baby daddy drama with Billy and Stitch, but it could be the same thing for Nikki.
Double who's the daddy drama for Y&R?
The Young and the Restless fans have been lead to believe that Dylan McAvoy's father was Ian Ward.
The story reveals that Ian raped Nikki years ago when he held her hostage in the cult he was leading.
But Paul Williams, Nikki's first love and knight in shinning armor rode in to save the day rescuing her.
Nikki was grateful one thing lead to another, now soap spoilers from CBS Soaps are stating that there will be major relationship shakeups involving Nikki and Victor and Paul and Christine.
Now many fans of The Young and the Restless are revealing on the soaps social media sites that they believe that Paul and Nikki will end up back together soon.
This makes a lot of longtime Y&R fans happy because Paul and Nikki have been a longtime fan favorite "troubled" couple.
Do you want to see Nikki and Paul reunited?
The Young and the Restless airs Monday-Friday on CBS.