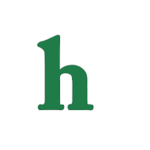 Will new enemies be born?
The Young and the Restless revealed on Friday that Dylan is an exact match for Paul.
In the final moments of The Young and the Restless' Friday show Paul's doctors tell the family and friends that are things are not looking so good, and Dylan realizes he has the same rare blood type as Paul.
Lights begin to go on in Nikki Newman's head and she pays a visit to Paul again reminiscing about a romantic encounter the two shared right around the time Dylan was conceived.
Christine all ready sent Nikki packing once from the hospital so it is clear she is not comfortable with Nikki hanging around her husband,no matter what shape he is in.
Will Christine lose Paul to Nikki?
This would be a perfect set up for Y&R writers to pose Nikki and Christine major enemies, especially after the paternity comes out and Paul finds out he and Nikki share a son as well as history.
It has been speculated by fans on the social media that Christine COULD become insanely jealous and plot to have Nikki Newman removed form Paul's life for good.
It has also been speculated that Victor COULD also become enraged, after all he and Nikki were just about to go upstairs and seal the deal when Dylan came over telling Nikki that Paul had been shot.
We have to think that somewhere in this mess a major enemies storyline will be born,maybe it will be Ian Ward who becomes the villain once again?
What are your thoughts about how The Young and the Restless Paul Williams/Dylan/Nikki family will play out?