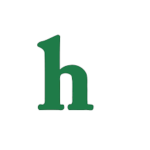 Y&R Billy ready to loose it?
The Young and the Restless fans are beginning to notice more and more that Billy is walking a thin line these days, and he is about to snap, very soon.
Since Chelsea is finally coming to terms that Adam Newman is really gone (?) from her life forever, she is ready to lay him to rest. But if only it were that quick and easy as that.
When it comes down to it The Young and the Restless fans just want to get this story going. It has been months now since Michael Muhney was fired, and Adam Newman's character was allegedly killed off.
Fans getting bored with Adam Newman death storyline?
But this is getting a bit to much, fans are getting bored, the Young and the Restless writers need to pump up the fuel to the Adam Newman story line, or to be frank go ahead and bury it.
If the new alleged Michael Muhney Adam Newman replace makes his debut at the memorial service, there is a possibility that Billy, who is still grieving his daughter's death will show up drunk, and become violent and loose it should Adam Newman come forward at the service.
This could be a quick fix and a heated story line add to the controversy that The Young and the Restless fans have been having since Michael Muhney was fired. The popular fan vote has revealed that they do NOT want Michael Muhney's role of Adam Newman replaced at all.
But think about this, if he is replaced briefly and is really killed off by Billy Abbott in a drunken fir of rage that would possibly rectify Phelps replacement issues, and beef up one hell of a summer story line turning Billy into a victim and a murderer.
What do you think Young and the Restless fans, how should this while Adam Newman story play out and are you ready for it to move on one way or another?
The Young and the Restless airs Monday-Friday on CBS.