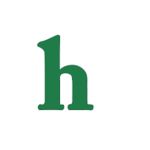 The Young and the Restless fans are going to be having a hard time keeping up with the revolving Genoa City jail cell doors the week the of September 29-October 3 episodes.
Look who ends up behind bars on Y&R
It looks as if anybody, who is anybody could end up making a visit of some sorts to the Genoa City jail on this weeks The Young and the Restless, spoilers reveal that as Nick and Sharon's wedding approaches a wild bachelor party will find the groom to be and his groomsmen spending a little time behind bars putting the wedding day in jeopardy.
October is full of drama on The Young and the Restless with parties, arrests, and surprise guests
Not only is the bridal party going to and up in jail it looks as if they will have company because it looks as if Dylan is going to arrested also, which is going to cause more relationship problems between Paul and Christine, when Paul and Nikki joining forces to help there son.
This is also going to a tough chore fro Nikki to handle and continue hiding her drinking problem from Paul at the same time.
The Young and Restless fans also have to look forward to the return of Phyllis and all that entails secrets and all, and Abby and Stitch growing closer.
Also look for another but of jealously between Chelsea and Victoria over Billy, this is going to play out a bit longer and get pretty steamy just in time in November for the return of Adam Newman.
Y&R fans are still extremely curious as to how writers are going to explain the faked death, the delayed return, and the new look of Adam Newman. It is a fifty-fifty shot at this rate whether Michael Muhney fans will sop watching the show, or move on and accept Justin Hartley as the new face of Adam Newman . It has been a long and dramatic year for Adam Newman fans.
How do you think fans will react to the changes coming on the Young and the Restless, will Phyllis add or lag the show. Is the Nick and Sharon story becoming a snorefest, and are you growing tired of the Adam Newman, or lack of Adam Newman story?
Let us know your thoughts on this falls upcoming The Young and the Restless activities.