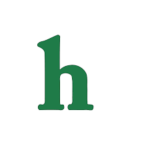 Victoria faces the consequences of her reckless actions
The Young and the Restless fans learn that Victoria is definitely preggers.The baby on board is going to cause quite the uproar in Genoa City as we play a little well known soap game of Who's the Daddy?
Victoria's story line just got an upgrade for May Sweeps as The Young and the Restless die hards will be on baby watch to find out just who really is the baby's father will be.
Well, it is a fifty- fifty shot here on the prediction posts on this one.
Will the baby belong to Billy, who, Victoria slept with just before their relationship blow out, or Stitch, who she hooked up with after a night of drinking.
Who will Victoria name as her baby's father?
While Victoria deals with the mental turmoil of trying to figure out just how to handle this situation, Stitch is already growing a little suspicious of her changing moods.
But, Billy is working hard to attempt to save his and Victoria's marriage.
So, will Victoria get back with Billy for a while claiming the baby is his, or will she choose Stitch.
Either way you know for sure the drama will build because who ever she chooses may, or may no,t be the baby daddy, and only Victoria really might know for sure… or will she.
But wait, remember Nikki caught her with Stitch and was not happy, because Nikki had Victor warn Stitch to stay away from Victoria…
Another reason Stitch will be looking to fin out for sure if he is or isn't Victoria's baby's father.
Victoria is going to get the official news on The Young and the Restless when it airs Wednesday, April 30th.
Make your predictions now, how will Victoria handle the pregnancy news?
The Young and the Restless airs weekdays on CBS.