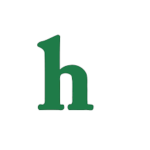 The Young and the Restless fans are choosing up sides this week between Victoria and Chelsea when it comes to just who they want to see Billy with.
Victoria finds herself envious over Chelsea and Billy's budding romance
During the past few months it is clear to most of The Young and the Restless viewers that Billy is leaning towards Chelsea when it comes to picking a relationship partner.
Chelsea has been there for Billy Abbott through his whole break up with Victoria, the baby daddy drama, emotionally and physically taking care of his needs.
Billy has even become a male role model with Connor, forming quite a relationship with the young tot, which is truly angering Adam Newman as he sits back and watches on the spy cameras he had installed.
Will Adam Newman return to spoil Billy and Chelsea's growing love affair?
Victoria is preggers and moody Judy as she is toying with the two men in her life that could be her baby's daddy. She ditched Billy for Stitch, but since finding out Stitch's big secret she has also pulled away from him now.
But as life on The Young and the Restless and in Genoa City goes just because you do not want someone does not mean that you will sit back and watch them get with someone else.
So now Victoria is thinking she wants Billy back, but now it might just be to late, Billy is ready to move on and is totally digging Chelsea. This means that Victoria and Chelsea are abut to engage in romance warefare.
But…let us now forget there is another factor in this love triangle that will soon rear his ugly vengeful hands, Adam Newman. As soon as Chelsea finds happiness Adam Newman's hands and body will likely return to Genoa City.
We just do not know yet if Adam Newman will be played by The Young and the Restless' beloved Michael Muhney or a new daytime soap actor. All we know is the time and reveal will be coming soon.
Do you believe that Adam Newman will return just as Chelsea finds love on The Young and the Restless?
Y&R airs weekdays on CBS.