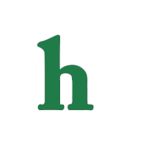 The Young and the Restless viewers were hit with a brick wall today when Victoria decided that she was at the last moment calling off the paternity test to find out if Billy or Stitch was the farther.
Victoria backs out of paternity test
In a fast moment of clarity Victoria has decided that this is HER baby and that she does not want either Billy or Stitch in her life any longer.
This may be find and dandy with her, but we have a feeling that this news is not going to sit well with Stitch, or Billy, in fact there is going to be plenty of drama coming from this decision.
Victoria's only chance Could be taking off alone to have her baby, but there is still the chance that Billy with his Abbott money he will stop at nothing to track her down.
How will Billy and Stitch react to Victoria's news?
Across town in Genoa City fans all watched as Nick and Mariah bonded a bit over a sandwich and a walk down memory lane.
Christine is also very busy proving her love to Paul after she has figured out that there is a chance she could lose him to ex-love Nikki.
What do we fans want to see happening here on The Young and the Restless, Stitch or Billy as the daddy, Nick and Mariah bonding, and Paul with Christine or Nikki?
The Young and the Restless airs weekdays on CBS.