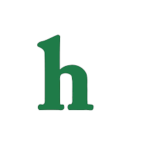 Victoria and Stitch looking for payback after a night of boozing?
The Young and the Restless fans were left wondering after today's episode what is really going to happen with Victoria and Stitch after they were spotted drowning their sorrows in a lot of booze together.
In Genoa City, or anywhere for that fact everyone knows how the rumor mill can get going when folks are spotted out together in a bar, drunk and leaving together especially after a nasty break up like between The Young and the Restless' Victoria and Billy.
Stitch is already a suspicious new member to Genoa City who seems to getting drawn deeper and deeper into the town's drama with the locals.
Stitch and Kelly are keeping a pretty big secret from the town, playing it all cool, but these two obviously share some sort of dark and gritty past that has yet to be revealed.
Does Stitch and Kelly share a secret about Adam Newman?
The rumor mils have a popular opinion that these two were involved some way in Delia's death, or at least know more than they are letting on about it, this could also prove another big The Youing and the Restless storyline involving Adam Newman's innocence in the matter.
But Billy is in the dog house in a big way after he was unfaithful to Victoria with Kelly, and all the begging and pleading in the world did not stop Victoria from kicking him to the curb.
But the dirty doings keep on and Victoria is out to get revenge and ends up making out with Stitch.
After her latest altercation with Billy, he runs into Kelly again, but Victoria overhears them and becomes furious.
Victoria heads to the bar and finds Stitch is there getting drunk, and drowning his life's sorrows so Victoria decides to join him and gets drunk because she is convinced Billy is still messing around with Kelly.
Victoria and Stitch get very drunk together and make plans to leave the bar together, this will not end well for any of these people involved.
Will Victoria and Stitch end up together, or will they suffer the guilt and the possible consequences of a of a one night stand one that could bind them together for life?
The Young and the Restless airs weekdays on CBS, be sure to check your local listings for times.