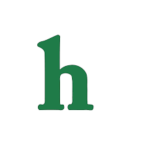 Victor has words with Stitch about Victoria
The Young and the Restless fans finds Chloe continuing to sabotage Chelsea's hard work at the fashion show, and taking the finale dress out of the garment bag, shredding it with scissors moments before it is to be debuted.
Chloe is going hardcore after The young and the Restless Chelsea and her mental health is really coming into question as she is willing to do any and everything to make sure Chelsea fails hard.
Victoria is also considering her relationship status with Billy, and reveals she is not willing to continue down the on -again off- again turbulent path of their past.
But will she end up with Stitch?
Ever since Victoria and Stitch ended up hooking up after their drunken night at the bar, these two can't seem to get their minds off of each other. Despite the fact that victoria is still a married woman, or that Nikki caught the two of them together.
Stitch agrees to stay away from Victoria, but for how long?
Nikki has gone to Victor to get him to take care of the Stitch situation, which he does, and in a very Victor Newman like well mannered way threatens Stitch to stay away from his daughter. But will Stitch heed Victors warnings.
Probably not, which is bound to cause quite a commotion between the Newmans and the Abbotts, do youto want to see The Young and the Restless' Victoria and Billy stay together.
There is still growing speculation that Victoria and Stitch's hookup will yield some major consequences, one that could last a lifetime.
What do you think The Young and the Restless fans, will Victoria finally ditch Billy for good and end up with Stitch, or will she be forced to stay in an unhappy marriage?
Share your predictions below.