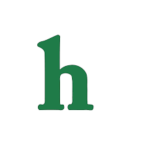 Trouble hits the Newman family
The Young and the Restless fans had just better settle back for a wild ride now that we are approaching May Sweeps, things are about to get extremely hairy in Genoa City.
One of the biggies this May will feature Victor Newman and family, not only will the Newman family be completely rocked by the return from the dead of Adam Newman, but a lot of other family drama is about to hit the fan, some that may be just to much for Nikki to bear with Victor once and for all.
This whole fake Cassie ghost is going to blow right up in Victor's face, but this time there could be no way out for Victor and his shady doings may just cost him everything that he holds dear in life, his family and especially Nikki.
The family blow up will come to a head when it is revealed to Nick that his father hired a look alike of his dead daughter Cassie to haunt Sharon., making her believe she was crazy.
Nick quickly figures this trick out when he comes face to face with fake Cassie's ghost himself, he confronts Victor, who begs his forgiveness claiming he did it to protect the family.
Well, Nick has had it and disowns Victor, claiming he wants to have nothing to do with him ever again, Nikki agrees, telling Victor this is unforgvable.
Will Victor Newman's world come crushing down?
Strange twist is that Ian Ward is in the mix also and has been working with the fake Cassie.
But… the big question is why, and who is this fake Cassie really, and what is in it for Ian and fake Cassie?
It is thought that Ian Ward is looking to seize any and every opportunity to draw Nikki back into his clutches, and what better way than push between Victor and Nikki during a family struggle.
Now if Ian Ward is working with fake Cassie, could he also be the one who has helped Adam Newman fake his death, and will he se it to destroy the Newman family once and for all?
May is going to be good so The Young and the Restless fans are not going to want to miss out,check back here at HND for more Y&R updates and spoilers daily.
The Young and the Restless airs Monday thru Friday on CBS.