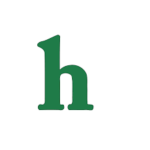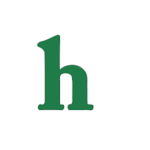 Y&R losing fans?
The Young and the Restless fans are losing patience, and who is to say they can be blamed?
Ever since the beginning of the year they have had to sit back and watch their favorite daytime soap head straight into am iceberg with Jill Phelps at the helm.
New reports have been released that claim that Jill Phelps is really struggling in 2014 with her leadership concerning the award winning daytime soap The Young and the Restless.
The Young and the Restless fans claim Jill Phelps needs to go
Some of the fan favorite characters have disappeared, unfortunately so have the ratings.
Now the word on the soap streets claim Phelps MAY be the one worrying about her job these days.
It started in January when Jill Phelps fired the popular soap actor Michael Muhney from the role as Adam Newman after a nasty he said/she said sexual harassment case.
Phelps "killed off" the character of Adam Newman,but it has been recently reveled that the death was faked and fans are awaiting Adam Newman's return.
We just do not know who will be playing the role. It is also recently revealed that the role has NOT yet been re-cast.
This news has left fans with high hopes that Phelps will see the err of her ways and bring back Michael Muhney to the role,but we will have to wait and see how desperate Phelps soon becomes.
CBS Soaps June 2 issue has revealed that NO-One has been cast for this role yet.
This explains why fans have only gotten to peek at Adam Newman wearing a hooded sweatshirt, or from the wrist down so far.
The Young and the Restless as previously reported has been undergoing many cast changes of late.
Chloe is out, we have a new Phyllis Summers Newman, (Gina Tognoni) and most recently the replacement of Billy Abbott.
This new development, especially where fan favorites such as Adam Newman/Michael Muhney and Billy Abbot/David Tom are concerned has a lot of daytime soap fans wondering where does the future of the Young and the Restless stand.
The most popular vote on The Young and the Restless fan pages appears to be to get rid of Jill Farren Phelps, and bring back Michael Muhney.
"Y&R needs a makeover starting with getting rid of Phelps, ever since she took over the show has been a complete snooze fest. Do something fast before she kills the show forever," stated one longtime The Young and the Restless fan.
What are your suggestions to save The Young and the Restless?