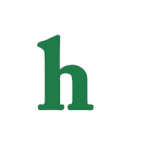 Stitch's secret past revealed
The Young and the Restless viewers are about to get to know a whole lot more about Stitch, and his deep dark secret very soon.
For weeks now The Young and the Restless fans have been wonder just what deep secret from his past has been haunting Stitch, that so far only he and Kelly are privy to.
But, a jealous and enraged Billy has decided to do a little investigating of his own after hearing Kelly and Stitch whispering about the secret.
In fact Billy is all set to use Stitch's secret to drive a wedge between him and Victoria, who continue to grow closer.
Will Sticth come clean to Victoria before Jenna gets to her?
But… it now appears that Billy will not even get the chance to take Stitch down in front of Victoria himself because there is someone else who may just beat him to the punch.
Here is what we do know…
Everyone knows Stitch has made no secret about being married before, to a woman named Jenna, and that Kelly had something to do with their split after she told Jenna about Stitch's secret.
Now it is revealed that Jenna is on her way to Genoa City, and the scorned ex-of Stitch will be revealing just what went down in there marriage and to Stitch's new love interest Victoria.
It is the classic, If I can't be happy with you, you won't be happy with no one revenge plot. But Stitch is still in the dark about Victoria' pregnancy secret, and the fact that he could very well be the father of the baby.
Looks as if it will very well be game over for Victoria and Stitch before it even gets a good start, and who will be there to pick up victoria when it all comes down…A gloating Billy Abbott.
Now what The Young and the Restless fans are trying to piece together is what effect will Stitch's secret have on the other resident of Genoa City, does it relate to Adam Newman in any way, and how will Billy Abbott respond to the news about Victoria's secret pregnancy and baby daddy identity?
Things are getting ready to blow up in Genoa City quick. Y&R fans are not going to want to miss this explosion!
The Young and the Restless airs weekdays on CBS.