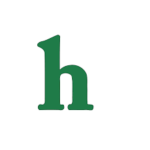 Will Stitch reveal his haunting secret?
The Young and the Restless fans are ready for the big reveal.
Stitch has been keeping a huge secret that has been haunting him ever since he arrived to Genoa City, and it is about to come out.
Thing is, Stitch's secret is not the only one being kept on The Young and the Restless, and his secret could intertwine with the lives of some of the people he has grown the closest to, such as Victoria.
It is just about time for both Victoria and Stitch to have a sit down and play a game of I'll tell you mine, if you tell me yours. but who's secret will be the most devastating?
Y&R fans, who is the daddy of Victoria's baby?
Victoria is preggers and she has to try and figure out which man she wants in her life, and who is the father of her baby, husband Billy, or her new man crush Stitch.
Both of these guys would love to be with Victoria, and raise the baby, but both come with added baggage.
Billy is being played by Chloe who is setting him up to impregnate her, this won't over well with Victoria.
And Stitch, there is just something bizarre about his secrets.
It is being rumored that Stitch just may be revealed as being the driver who hit and killed Billy's daughter Delia and has been hiding this fact, willing to let Adam Newman take the wrap.
But when Adam Newman makes his return he will not be to inclined to take the fall for this crime. Question is will Chloe's plan works out and she gets pregnant then Billy could be the father of two new babies in Genoa City, but will he be forced to choose between babies, and women.
Who will end up being the father of Victoria's baby, and what is the secret that Stitch has been hiding?
The Young and the Restless airs Monday-Friday on CBS.