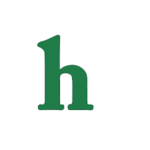 The Young and the Restless fans are in for a stormy week in Genoa City with fans excited to view the arrival of Meredith Baxter to town as that trouble making Maureen.
Nikki Newman is about to meet her match
The character of Maureen is going to add excitement in more ways that one to The Young and the Restless, and will cause a lot of added trouble for Nikki Newman.
Spoilers for The Young and the Restless reveal that the former Family Ties star will make her debut as Maureen on Monday, September 8., and is expected to cause total chaos in town and for Nikki and family with her devil may care attitudes.
Nikki has had enough problems since she fell off the wagon (again), and when Maureen hits town and befriends Nikki. It is for sure nothing good will come of it.Nikki and Maureen could be the Genoa City version of Thelma and Louise.
Where will Nikki's fall find her landing this time?
Victor is still hard at work trying to pry info out of Phyllis about Sharon, but luck has not been in his favor so far.Spoilers reveal good old Vic needs to pull out all the stops because he is on a time schedule now…Nick plans on proposing to Sharon on Friday. Tick, Tock Victor!
Also Paul Williams is back on the job to solve the mysterious disappearance of Ian Ward, sounds as if the rest of the summer will be full of mystery, drama and major surprises for The Young and the Restless fans
The Young and the Restless airs weekdays on CBS.