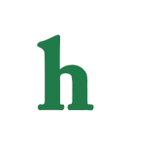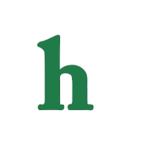 Y&R fans prepare for some shocking May events
The Young and the Restless fans are in for one wild ride starting Monday, May 5.
Buckle up and hold on, but most importantly don't blink, or you may miss something huge
Life in Genoa City is about to change for many of your favorite Young and the Restless characters.
Where to start, with the obvious… Chelsea is planning Adam Newman's memorial service.
It is predicted by all the greatest soap opera powers that be that this is when Adam Newman will make his return to Genoa City.
The big question that has been kept under wraps know for months IS who will be playing the role since Michael Muhney's firing.
The Y&R big wigs are keeping this story hush, hush.
This has many wondering if Phelps is enjoying toying with the emotions of Adam Newman/Muhney fans emotions, or perhaps if she is eating crow, and will actually bring Michael Muhney back.
Y&R fans awaiting the return of Adam Newman
What a ratings blower that would be.
All though most Young and the Restless fans are doubtful that this will ever happen, but there are the diehard dreamers.
Summer romances are heating up for Jack and Kelly.
But it won't be as easy as all of that, since Jack's daughter Summer is not thrilled about her dad moving on with his love life.
Stitch and Kelly's secrets will be revealed, just about the time that Victoria's pregnancy news comes to light, and Billy is on top of this news.
Chelsea and Chloe are going to butt heads again soon, especially when Chloe plots to get pregnant with Billy's baby.
chloe has revealed her plans to replace her beloved deceased Delia, hint this will not end well for Chloe.
The most complained about story line is between Nikki and Victor who are splitting up…Again.
Most believe this to be a snooze fest because these two have been on and off too many times throughout the years. Lets shake things up a bit with these two.
Popular soap chatter would love to see Nikki and Paul back together, perhaps plotting a way to drive villain Ian Ward out of town in a big dramatic and exciting storyline.
What would you like to see happen during May Sweeps on The Young and the Restless, which couples should make it and which should break it?
Share your thoughts below.
The Young and the Restless airs Monday -Friday on CBS.