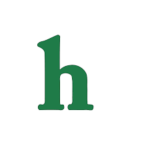 The Young and the Restless viewers are preparing themselves for what look to be the worst case scenario when it comes to Paul Williams survival.
Doctors call Paul's family to hospital with bad news
Paul's brother Father Todd has called the family and friends of Paul to hospital because doctors claim Paul's condition is worsening and it looks as if The Young and the Restless fans might just be attending a funeral in the near future.
As Paul's family and friends hang close by the hospital, Paul's condition continues to deteriorate rapidly and with no donor insight it looks pretty grim for one of Genoa City's finest.
Nikki is in tears begging Paul to please hang on so that he can get to know his son, Dylan. Yes she admits that she and Paul share a child, though Paul is unconscious there is someone who just happens to enter the room as Nikki makes her confession.
Dylan finds out his true father is Paul and this is going to make him want to undergo the very risky and dangerous surgery all the more.
Dylan becomes more determined than ever after finding out paternity news
Question is will Dylan convince Stitch it is the right thing to so just in the nick of time, or will Paul slip away from all who love him right before their eyes.
Across town Neil and Hilary are ready to make their new fund love an everlasting commitment and are planning to get married very soon at the courthouse.
Thing is Neil's son Devon is still madly in love with Hilary and his daughter Lily are not going to stand back and let their father make what they feel is the biggest mistake of his life.
There is also some major drama going down with the Newman family and it is not just with Nikki and Paul, Victor is going head to head with Ian Ward and is in the right place at the right time when a major secret is revealed concerning Ian Ward, Mariah and Sharon.
So we guess the questions are in the last week of June 2014, will Paul Williams live or die? Can Devon and Lily drive a wedge between Neil and Hilary and what will Victor do with the information he has learned, will he sit on it or possibly destroy his family for good?
It would not be fitting if we here at HND did not do a week end spoilers report with out adding some Adam Newman news.
Jill Phelps has been toying with The Young and the Restless fans for several months now taunting us with bits and pieces of Adam Newman return hints and so far nothing.
To be honest it is getting old,but with July 4th coming up soon it would not be a huge surprise to see Chelsea and Billy take Connor to the fireworks and see a strange, yet familiar looking pair of hands lurking in the shadows between fireworks, but this time in person possibly in Genoa City but yet not quite ready to reveal himself fully.
It is a stretch, but for now until further details are revealed it is all we got.
WE want to hear your The Young and the Restless summer predictions here on Paul, Neil,Chelsea, and Adam Newman's return.
The Young and the Restless airs weekdays on CBS.