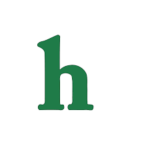 Things look grim for Paul Williams on Y&R
The Young and the Restless fans are sitting on edge watching as Paul Williams clings to life.
Just when The Young and the Restless viewers believe that Paul's life will be sparred, and that he will be saved by his long lost son Dylan another twist comes along and rattles Genoa City.
By now it is more than obvious that Dylan is Paul's son, it is just starting to sink in with those closest to the family, especially Nikki.
Another bombshell revealed on The Young and the Restless
Now we find out that even though Dylan is a match he can not donate to Paul because of injuries he received when he was in the army.
So now, the family is sitting vigil at the hospital praying for a happy end and it does not look as if it will be happening, not unless Paul's brother Father Todd can donate the organ.
Something else that was noticed was as a possible clue that Doug Davidson's character of Paul Williams may be killed off is that Paul's wife Christine told Lauren about a bad dream she had the night before that "Paul went away."
Does this mean that she is getting the feeling that Paul is not going to pull through this tragedy?
There are only two ways this is going to play out.
One at the last moment a donor will be found and Paul will survive, getting a chance to know his son Dylan, or two Paul will wake up, weak and say his final goodbyes to Christine, Nikki and family as his brother Father Todd gives him his last rites.
At this time it just looks as if Paul Williams' future is hanging by a thread and could go either way at this time, another situation that fans have no control over and Jill Phelps holds all the cards with.
What do you believe will become of Paul Williams, is it the end for one of The Young and the Restless' veterans?