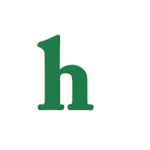 The Young and the Restless fans are going to be relieved to know that fan favorite veteran Paul Williams has pulled through the grueling organ transplant surgery and looks to be on the road to recovery.
Life will never be the same for Y&R's Paul Williams
We are going to use the term "looks to be" loosely because as all viewers of The Young and the Restless know anyone can be killed off at a moments noticed, with no rhyme or reason just at the wave of the writers pens.
So it looks as if both Dylan and Paul pull through surgery , but will Paul weak as he is survive only long enough to hear the news that he and his first love Nikki Newman share a son?
This could be one way this story lands, or…Paul could recover and Nikki could finally face the fact that she and Paul have some unresolved deep feelings for each other and Dylan could be the one to bring them back together as a family.
Will Paul choose Nikki or stay with Christine?
This also opens a door for Paul's current wife Christine to become a little psycho, she is already hiding Dylan's paternity from her recovering husband and we know she harbors a deep threat from Nikki.
If the writers saw fit they could send Christine over the edge planning and plotting all sorts of heinous acts of danger and violence when it comes to Nikki.
Christine could even possibly find herself involved with Victor Newman as a way to make Nikki jealous.
The possibilities are endless on this story line.
What we do know is that Paul and Dylan are doing well after the surgery and that they will soon share a father and son bonding moment.
This is just a great opportunity for The Young and the Restless writers to really juice up a stale story line because lets face it who does not love a good thriller, crazy psycho running around their town on their favorite soap?
What will the end result be when it comes to Paul and Nikki and Dylan? Share your predictions in the comment section below.
Be sure to tune in weekdays to The Young and the Restless on CBS.