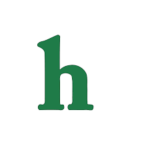 Is it to late for Paul?
The Young and the Restless has a lot of big drama going on this week,Paul is on his deathbed needing a donor, Summer is making dangerous choices and Billy and Chelsea grow even closer in Australia.
Friday June 13th cliffhangers find The Young and the Restless fans on the edge of their seats waiting to see if Paul Williams will pull through after being shot by Austin.
He is pretty bad shape and needs a liver transplant, but so far there is only one match for his rare blood type…Dylan. Now we will await to see if Nikki can talk Dylan into trying to save Paul.
Fans are iffy on this one because last week rumor on the soap street claimed that Doug Davidson AKA Paul's contract could be in jeopardy.
But, will writer Jill Phelps trick fans come next week?
Could Dylan donate blood and a liver to save Paul only to have Paul pull through the surgery find out Dylan is is son and then die anyway?
Y&R fans will have to wait until next week to see how this story line will pan out for Paul. There are a lot of options and potential lead off stories that could come from this one should Phelps play it out correctly.
Will Billy and Chelsea fall in love in Australia?
Also come Monday Billy and Chelsea are close to finding out what it is that Stitch is hiding after they speak to Jenna in Australia.
Summer tells Austin she is willing to give up her life and family in Genoa City for him as they fall into bed together while her family is frantically trying to locate her before she leaves for good with Austin.
However, there was no sign of Adam Newman's hands today, it is speculated that he will continue to grow angrier over Chelsea and Billy's relationship.
What would be interesting is if he would return to Genoa city while Chelsea and Billy were out of the country and hide out somewhere in the house to spy on them at a closer range until he is ready to reveal himself finally.
What are your predictions on some of this weeks storylines? Will Paul live or die, what will Billy and Chelsea find out about Stitch?
Share your thoughts with us below.
The Young and the Restless airs weekdays on CBS.