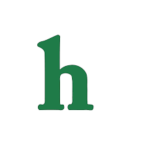 Y&R's Nikki Newman suffering medical issues
The Young and the Restless viewers wondering what turn the popular daytime soap is getting ready to take this coming June with some of the show's most popular Genoa City resident.
Nikki is starting to show signs of failing health, which she believes is being brought on by all the stress she has been under lately.
The Young and the Restless fans remember that Nikki has had quite an extensive medical history throughout her life. She suffers from MS, and admitted to Victor that she has not been feeling quite right lately.
Victor is growing concerned about Nikki's health, but Nikki is downplaying the situation stating that he knows her MS is aggravated by stress, and she will e okay soon.
It however does not appear that Nikki's stress is going to be fading anytime in the near future. Ian Ward is still on her mind, she is still annoyed by Victor Newman's recent stunt hiring Mariah to pose as fake ghost Cassie.
Ian Ward's enemy list continues to grow in Genoa City
But, Victor is going to be causing a few more issues tat will be spiking the stress levels with the fam, he has decided t go one on one again with Ian Ward despite Nikki's pleas to him be.
Victor Newman is not the only one plotting their revenge against Ian Ward, Dylan, Nikki and Ian's son has decided that he wants Ian out of Genoa City also.
He is however going to have to battle Victor for the pleasure though. Victor has taken one of his hired muscle men to send Ian Ward a strong message.
Now word on the soap streets reveal that fans are predicting a Genoa City murder could be in the near future, odds are Ian Ward could be killed off, and we will be seeing a who done it theme on Y&R.
The show is hinting at setting up a number of Y&R characters that could have a possible motive to kill Ian Ward should the show take that direction.
What do you think, will Ian Ward end up dead soon?
The Young and the Restless airs Monday-Friday on CBS.