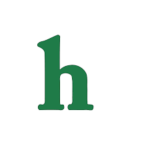 The Young and the Restless viewers are in a tizzy about the newest cast member Meredith Baxter, who is best known for her role as Elyse Keaton on the popular 80 sitcom Family Ties.
Nikki Newman headed for trouble when she fall off the wagon
It has been announced that Baxter will be making her appearance in Genoa City this fall and will be playing the character of Maureen. So far, The Young and the Restless fans spoilers have not revealed much about what direction her character will be taking.
New spoiler alerts reveal that Maureen will arrive in Genoa City just as Nikki Newman falls off the wagon again and will become her close confident and drinking companion.
The Young and the Restless spoilers reveal that Meredith Baxter will make her Y&R debut on Monday September 8th.
A stranger in Genoa City brings mystery and trouble for residents
CBS reps revealed to TV Guide that,
"Maureen is a charming, intelligent, middle-class woman who has always aspired to a more privileged life than she's had. She appears kind and sympathetic, but can be quite manipulative. She is skilled at getting people to do the things she wants them to do by making them think it's their idea. When not hitting the sauce with her new drinking-buddy, Nikki, Maureen will be crossing with several key players on the Y&R canvas."
Though Nikki falling off the wagon again is a tired story line that has been played out, perhaps Baxter could add some new and exciting adventures for the venture.
It is also suggested by fan spoilers on the Young and the Restless fan pages that possibly Maureen could be the person who has been helping Adam Newman and will be arriving to help transition Adam's return to Genoa City by gather family information she receives by getting close to Nikki Newman.
Fans are still anxiously awaiting news as to who will be taking the role of Adam Newman, will it be fan fav Michael Muhney, or a new actor filling his shoes, and do you think Maureen will have information on Adam Newman's where abouts?
Fans are interested in finding out if Maureen is the key to Adam Newman's return, but what is she setting up the Newman family for?
Do you believe Nikki will fall off the wagon, and get into some serious trouble for the Newman family, or suffer health issues just as the long and thought to be deceased Adam Newman returns?
The Young and the Restless airs on CBS weekdays.