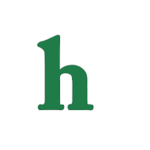 Tragedy in Genoa City finds Y&R's Paul Williams' clinging to life
The Young and the Restless viewers are glued to their television sets this week watching one of Genoa City's top residents fighting for his life.
Paul Williams was shot this week on The Young and the Restless during an investigation gone wrong by Avery's online stalker Austin.
Now Paul is clinging to life awaiting hope that someone in his family will be able to donate what he needs to save his life.
It looks pretty grim for Paul this week. Dylan is feeling as if he to blame for Paul's accident because he led him into Avery's situation without a plan.
Dylan feels he must get to Nikki and tell her of Paul's dire situation.
Just as Nikki and Victor Newman were about to head off to their bedroom for a romantic reconciling romp they were suddenly interrupted by a visit from Dylan.
Dylan told Nikki of Paul's accident and that the doctors outlook at this time is not fairing well for Paul's survival.
Nikki searches her heart for her true feelings
A very upset Nikki rushes off to Paul Williams' side and reveals her true feeling for Paul in hopes he will fight harder to overcome this horrible medical tragedy.
But Paul's situation is not the only worrisome event taking place. Many people starting with Jack Abbot are greatly concerned about Summer taking off with Austin after the shooting.
Jack fears that Summer is too young and will not be thinking with her head instead of her heart where Austin is concerned.
It looks as if the two will go on the lamb together with Summer leaving Genoa City with Austin, placing herself in danger.
It is going to be a long dramatic week at the hospital for the family and friends of Paul who will all begin being tested as possible donors to save his life.
The paternity of Nikki Newman's son Dylan will also unfold during this time, when Dylan gets tested as a donor and finds out he is more than just a possible match for his partner.
Do you believe Nikki and Victor will drift apart once and for all after Paul's shooting find Nikki searching her heart for her true feelings?
The Young and the Restless airs weekdays on CBS.