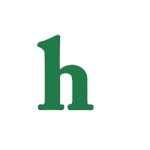 The Young and the Restless fans are feeling a little confused after today's episode of Y&R and the turn that Nikki and Victor's relationship has appeared to take.
Major changes coming for longtime Y&R couples
Nikki has been torn before about her feeling for both Paul and Victor on The Young and the Restless more than once over the years, and today she was feeling very emotional after finding out that Dylan was not Ian Ward's son as originally believed.
That news and Paul's struggle has her feeling as if time is short and no one really knows when they could lose someone in their life that means a lot to them.
That being said Nikki told Victor today that she loved him, and she did not want to spend one more moment apart from him. Vic was thrilled and a little relieved to hear Nikki's feelings.
Struggles, changes and relationships are in jeopardy
Dylan has been arguing with Stitch to perform the liver surgery on Paul using his donation despite the fact that it could cost him his life. WE are not sure if Stitch will go ahead with the surgery and risk losing both Paul and Dylan on the operating table yet or not.
It is predicted come Friday Paul's fate will be determined because they are running out of time and options.
There has been some happy news to share on The Young and the Restless, Neil and Hilary have announced that they are engaged and planning to marry soon. Neil's kids are not to accepting of their father's decision at all.
Sumer and Austin have been located , but Summer is really angry at Jack and Nick who want her to stay away from Austin. Sumer is young and blinded by love and vows to stick by Austin's side.
Now for what is happening way across the globe, The Young and the Restless viewers are beginning to put two and two together and believe Billy and Chelsea will get Stitch whatever secret he is hiding out of his ex-wife Jenna very soon, she has already revealed that Kelly is no innocent bystander in her break up with Stitch.
Fans of Y&R have been chatting on the social media forums and it appears to be a popular vote to out all of these secrets soon and move on.
Also fan predictions are hoping that Billy and Chelsea get together to spark a flame under Adam Newman's return, that Nikki will lose herself in her feelings for Paul again once the news is public about Dylan's paternity.
They also believe that Nikki will once again ditch Victor for a while anyway.
And as far as where Neil and Hilary are concerned it could be that Neil's kids plot some sinister plan to keep Neil from marrying Hilary and will go to any extreme to succeed.
Tomorrow's show is looking as if it will bring more people to the hospital to say their final goodbyes to Paul Williams as his time begins to wind down, but will their be a surprise for Paul, or will he fade away in a tearful ending?
The Young and the Restless airs weekdays on CBS.