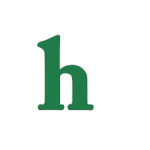 Y&R's Nikki catches Victoria and Stitch together
The Young and the Restless is heating up this Spring and we are not talking about just the temperatures.
Emotions and feelings begin to bloom along with the flowers in Genoa City as Victoria and Stitch find their selves caving in to their desires in this week's The Young and the Restless.
Stitch (Sean Carrigan) and Victoria (Amelia Heinle) find themselves drunk and seeking the comforting arms of each other amid Victoria and Billy's (David Tom) separation.
Stitch and Victoria after sharing yet another "steamy" kiss surrender to their desire for each other in the car.
Stitch takes this a a sign it is time to confesses his growing feelings for Victoria. Their secret romp doesn't long, as Nikki (Melody Thomas Scott) catches the two in the act.
Spring flings couples together on The Young and the Restless
Y&R's Nick and Sharon story line find the two dealing with some major consequences following Sharon's decision to undergo treatment that is causing her amnesia.
Things go from bad to worse as the doctor tells them they need to recruit a nurse for her assistance at home, but Nick believes he can handle Sharon's care himself, and refuses the doctors suggestions.
Nick helps Sharon into a nice soapy bath, and the two end up brings a moment during the encounter that finds back Sharon's confessing her memory loss to her family.
In more happy conscientious coupling news Abby is surprised when Tyler pops a proposal at her, and visit Victor in search of his blessings.
More happenings for Genoa City residents include Leslie discovering Ian's big secret, and Lauren (Tracey Bregman) dropping a bombshell revelation on Michael one that he will find absolutely appalling.
Tempers will also start to flare when Dylan angrily confronts Stitch about Victoria and their recent hook up and Billy reflects about his life after Victoria demands separation.
Also, fans of The Young and Restless keep your ears open for hints being dropped as the Adam Newman story really begins to take shape in the upcoming weeks.
What is your favorite couple's story so far?
"The Young and the Restless" airs weekdays at12.30 pm on CBS.