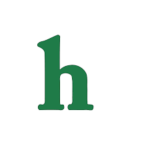 The Young and the Restless viewers are going to see an explosive week just in time for the big July Fourth holiday.
Christine plots against Nikki
Summer heat and high emotions have tempers soaring as everyone in Genoa City prepare for some shocking big secrets to be revealed this week on The Young and the Restless.
Nikki is high alert this week after she and Christine nearly come to blows outside of Paul's hospital room over wanting to tell a very weak Paul that he is Dylan's father.
In the end Nikki wins out and tells Paul the truth despite of Christine's feelings.
Kelly and Stitch secret revealed…Not Lovers but family?
Kelly also reveals her secret that she has been keeping with Stitch. Jack gets her to confess to him that she is the reason Stitch and Jenna's marriage ended…But it is Not because they were ,lovers. Stitch is Kelly Brother! So why the secret?
Ian Ward is extremely ticked to find out that he is not Dylan's biological father and threatens Nikki once again. Ian is going to blackmail Leslie representing him in a lawsuit against Nikki Newman.
Get this the cult leader/rapist is planning on suing Nikki for emotional distress and lying to him about having a son. This will be interesting to see how this all holds up in court.
It most likely will not, but is a good way to rehash Nikki and Ian's back story for some of the newbies to The Young and the Restless.
There is also another familiar, but interesting cat fight going on between Victoria and Chelsea over Billy Abbott. Victoria wants Stitch, but doesn't want anyone else to have Billy, and Chelsea is starting to be become very protective of Billy…Go figure?
There is going to be a whole lot of bed swapping in the upcoming months on The Young and the Restless, who do you want to see together, Nikki and Paul, or Victor, Billy and Victoria, or Chelsea, Hilary and Neil… or Devon?
Much to consider, and just when we believe we may have our Y&R couples figured out, it will be just about time for the writers to toss Adam Newman back into the mix right?
Share your comments below on the direction The Young and the Restless is taking over the summer, are you enjoying it or still finding the stories a bit stale?
The Young and the Restless airs weekdays on CBS.