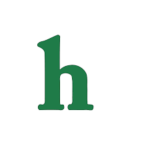 The Young and the Restless finds everyone who is anyone in Genoa City in tow for Tyler and Abby's big engagement party, even the dead.
As Nick Newman and Sharon arrive at the engagement party they realize that they had forgotten the gift and just as Nick goes back outside to the car to retrieve it he s shocked to see a mystery woman looking inside the windows of the house watching the Newman family party.
Nick moves in closer t investigate the intruder and is shaken to find that after he calls out to her and she turns to face him it is a Fake Ghost Cassie.
WTH? It seems as if Victor Newman is behind the scheme of the fake ghost Cassie, and has hired this imposter to aid in outing Sharon's secret and to keep Nick and Sharon from getting back together.
It will all be coming clear to Nick, who for months now has really been second guessing Sharon's sanity because she has been claiming that she has been seeing Cassie's ghost.
Nick is now seeing Cassie's ghost and it comes clear to him that Sharon is Not really losing it and the electroshock therapy has been all for nothing.
As Nick Newman confronts the ghost Cassie he will soon find out that Victor is behind this horrible plot and the Newman family bond is going to break.
The Young and the Restless fans have known all along that the relationship between Victor and Nick has been pretty fragile, this could be the straw that finally breaks it in two.
This is also not going to sit well with Nikki who will be once again put in between her husband Victor and one of her children, could it be that Nikki and Victor's umpteenth time at wedded bliss' days are once again numbered, and will Ian Ward use it as a opportunity to swoop back in to Nikki's life?
Stay tune Y&R fans!
The Young and the Restless airs Monday-Friday on CBS.