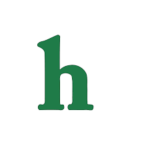 The Young and the Restless fans have finally gotten the answer to the big question concerning the potential of the Michael Muhney return to the role of Adam Newman.
Y&R fans the Adam Newman return news concerning Michael Muhney is out
Brace yourselves Michael Muhney has officially tweeted that he WILL NOT be returning to The Young and The Restless as Adam Newman.
Thousands of Y&R fans are greatly disappointed with the news that the fan favorite Michael Muhney confirmed himself on his social network Twitter page that he is Officially not coming back.
Hearts dropped after reading Michael Money's news. Fans have been wishfully hoping that Money would return after The Young and the Restless head writer Jill Phelps fired the actor following a huge scandal at the first of the year.
What is next for Y&R fans of Adam Newman?
For several months now since Adam Newman character was "killed off" it has been hinted of his return, but Adam's hands have been the only visible evidence of his pending return to Genoa City.
Earlier today on Thursday, August 14 Michael Muhney confirmed that he is officially done with The Young and the Restless, and he will not be returning under any circumstances.
The heartbreaking tweet read,
"Just got an official call, although things got very close, I will not be returning to Y&R. That part of my life is over. Moving on…"
He did however hint to the possibility of a new soap role coming soon for him so stay tuned fans.
Now the big question will be what will The Young and the Restless do about Adam Newman role, recast him and hope that fans accept the new actor, or will he actually be killed off once and for all, possibly by Billy Abbott, or maybe Chelsea accidentally mistaking him for an intruder?
Either way The Young and the Restless fans will surely have much to say about this news, so let us know in the comment section below how you feel this will play out next.
The Young and the Restless airs weekdays on CBS.