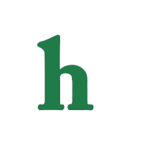 Y&R reveals more cast changes
The Young and the Restless fans will be making another cast adjustment beginning in June.
Y&R has decided that David Tom will be let go and Burgess Jenkins has been hired for the role.
Actor Burgess Jenkins will be taking over David Tom's role of Y&R's Billy Abbott in late June.
The Young and the Restless fans not happy with cast changes
This is just one of the new changes coming to the number one daytime soap's cast list of late.
Fans are getting a little bit edgier everyday as changes keep occurring on their favorite daytime show.
Soap news reports reveal Tom has been fired added to the fired list right underneath Michael Muhney, who played Adam Newman up until the beginning of 2014.
For David Tom his trip to Genoa City was short lived and was he was replaced after just a few months took over the role from Billy Miller,now Burgess Jenkins will replace him in the role of Billy Abbott.
When Phelps decides to clean house she sweeps all the corners, but according to fans Phelps housekeeping skills are undesirable and many fans have found that they are spending more afternoons doing other things instead of tuning in to The Young and the Restless, thus the ratings drop.
But Billy Abbott is another big fan favorite so the change will most likely cause another rift among the fans, much like when Adam Newman star Michael Muhney was fired.
Could this cast role change be a desperate cry from Jill Phelps to shake things up a bit more with fans before unleashing some wild and unforeseen twist with new cast members in a new and exciting story line?
All we know is from The Young and the Restless fan pages is that the majority of longtime dedicate Y&R fans are voicing out they are not happy at all with the way Jill Phelps has been handling things at all, if they had their way Phelps would be out and cast favorites would return.
What are your thoughts on this new cast change, could choice or daytime soap suicide?
The Young and the Restless airs Monday-Friday on CBS.