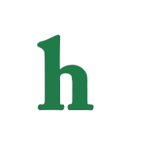 Y&R's Neil and Hilary grow closer
The Young and the Restless fans are having quite a time trying to keep up with the latest relationships, seems as if the writers are mixing couples like martinis these days.
In Genoa City no relationship is safe and thrown into the mix lately is Neil and Hilary. Now all of The Young and the Restless fans know that Hilary is close in age to Neil's daughter Lily, but these two are huge enemies so things will not go smoothly.
This could be ONE reason that Neil and Hilary are sneaking around and trying to keep their relationship secret. BUT, as well all know there are never any real secrets in Genoa City, are there?
Will family, or love win in the battle between Lily and Hilary over Neil?
Once Lily gets wind of her dad and Hilary's relationship all hell will break loose, and a major blow up will happen, but how far will Lily go to keep Hilary from possibly becoming her evil stepmother?
Speaking of blowups, Chloe is losing her mind quickly and is bound and determined to get Billy to impregnate her to replace her deceased daughter Delia, she is even willing to rape a drunk Billy to make this happen.
Billy Abbott's life is about to become extremely difficult as he tries goes on a mission to win back Victoria. That might be all and well if Victoria was not pregnant with either Billy or Stitch's baby and keeping it a secret.
But then again, there is someone who knows more than victoria thinks and she will use it against her.
There is some major heat and conflict coming and it is only getting started, look for Lily and Hilary to come to blows, Billy and Stitch, and for Chelsea to get nasty with Victoria just to name a few biggies.
The drama on The Young and the Restless is building up fr a major story line, people will be hurt, relationships destroyed and lives will change for good in Genoa City soon.
Who do you want to see together, Neil and Hilary, Victoria and ?
Stay tuned for future Young and the Restless spoilers here at HND.
The Young and the Restless airs weekdays on CBS.