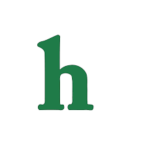 Y&R replaces Adam Newman officially
The Young and the Restless fans the official news is out Michael Muhney's role of Adam Newman has been officially recast.
Y&R viewers can get prepared to view the new face of Adam Newman for the first time in early May as the Newman faked death story begins to take a major turn in Genoa City.
The soap rumor mill is speculating that early next week the name of Michael Muhney's Adam Newman character replacement will finally be revealed once and for all.
Young and the Restless fans can now prepare for the reality now of whether or not they will accept the new replacement who is stepping in and filling the beloved Michael Muhney's footsteps, or not.
Will The Young and the Restless fans acept the new Adam Newman?
Michael's fans are still pretty salty over Muhney's firing a few months back, but seemed to have calmed down just a bit, until now.
Now the big build up will begin and The Young and the Restless writers can begin to unveil the true story about Adam Newman's faked death, why and who was really involved.
Big question is will Michael Muhney's loyal fans ditch the soap when the new Adam Newman is finally revealed or will life go on as usual in Genoa City?
Share your thoughts, who do you believe will be playing Adam Newman now?
The Young and the Restless airs daily Monday thru Friday on CBS.