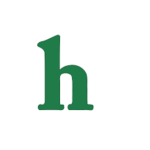 Y&R's Newman family breakdown
The Young and the Restless fans are all set to tune in on Thursday May 1st as the May Sweeps begin building up some incredible stories to keep fans on the edge of their seats.
May on The Young and the Restless begins with trouble in paradise once again for Nikki and Victor Newman. On Wednesday Nikki learned of victor's nasty plot with fake ghost Cassie and left Victor claiming what he has done is unforgivable.
But, soap rumors reveal that Nikki is going to find herself in over her head once again with Ian Ward and she may just have to call on good old Vic to pull her out a dangerous jam once again.
This will not be a problem for Victor Newman because he is already at odds with Ian, who could have his hand in a lot of Newman family business, not only with fake ghost Cassie, but it is a possibility he s behind Adam Newman's faked death scheme.
Nikki and Victor is not the only members of the Newman family suffering this Spring, Victoria has found out that she is pregnant, with either Billy or Stitch's baby and will be forced to either come clean or pull off a major deception.
What will become of the Newman family?
Secrets will be coming out into the open and Sharon will soon learn that Victor is well aware of hers, she may to resort to some drastic measures to keep these secrets buried if she plans on keeping her relationship with Nick on good terms.
Let's not forget that Adam Newman is making plans to return to Genoa City, this return will not only stun his family, but will put Billy Abbots life in some major turmoil.
May is going to be a month of some major changes for The Young and the Restless's Newman family, but who will mend their fences and who will cut ties for good?
Time will tell.
May Sweeps are on Y&R fans don't miss out now!
The Young and the Restless airs weekdays on CBS.