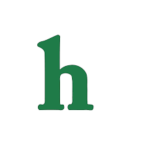 The Young and the Restless summer heat up continues on this week while fans sit on the edge of their seats watching the Ian Ward story line develop.
Y&R's Ian Ward makes one last attempt with Mariah
Ian Ward has convinced Mariah to leave with him and now he is holding her captive by drugging her. His plans seem to include marriage and blackmailing Sharon from what The Young and the Restless spoilers are teasing.
Since it is known by fans that Mariah is actually Sharon's missing twin daughter, what better way to reek havoc in Sharon's life once again than Ian Ward to use his powers to keep Mariah away from Sharon.
Ian Ward blackmails Sharon, but what does he want from her?
Tuesdays episode of Y&R reveals that Mariah is in danger after Ian takes her to a storage locker and drugs her drinks. When Mariah is out of it Ian dresses her in a wedding gown and phones Sharon to blackmail her into doing his bidding if she ever wants to see Mariah again.
Do you think that Sharon will turn to Nikki Newman for help in dealing with Ian Ward. After all Nikki has a lot of personal on hand experience in dealing with being held captive by Ian Ward. Could Nikki save Mariah, or is her head to far in the booze bottle again to be of help to anyone.
Hopefully Mariah does not end up pregnant with Ian's baby despite him supposedly not being able to produce children. It is a soap after all, and since his fathering Nikki's child was a bust Mariah could be the one.
Ian could have some form of a plan in place to impregnate her to carry on his reign of terror in Genoa City. It is obvious Ian Ward is loosing it big time, he is running from the Feds and needs a big sinister plan to save himself.
Is Mariah the ticket, or will Ian Ward be caught?
Stay tuned and check back here at HND for more soap updates.
The Young and the Restless airs weekdays on CBS.