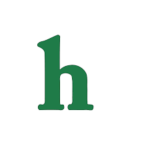 Victor regrets Mariah plot
The Young and the Restless fans are getting a good look inside just how the brain of Victor Newman is working these days. But is it to late, will his conniving and scheming ways blow up in face soon?
Victor is scrambling trying to save at least one relationship with one of his children these days. Because lets face it, he is some pretty deep water with his entire family after the fake Cassie ghost Mariah controversy came to light.
Victor recently found out that this plot has blown up twice in his face because it also has caused major issues between Abby Newman and Tyler.
What will the all and mighty powerful Victor Newman do next?
The Young and the Restless viewers pretty much called it spot on in the soap forums, he goes after Mariah.
Victor makes a call alerting the Portland PD of Mariah's where abouts getting her arrested.
Bad news for Abby and Tyler because Mariah is having no qualms about taking Tyler down with her which will cause even more friction in the Newman family household.
Will Victor ever get things righted that he has wronged between himself and his family members, doesn't look like this is going to happen anytime soon.
Let us not forget fans, he will still have Adam Newman's return in the near future to contend with too.
Will Victor really have Mariah arrested or is there another plan in the works for this mastermind of Genoa City?
The Young and the Restless airs weekdays Monday-Friday on CBS.