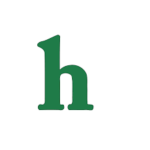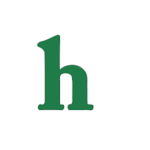 The Young and the Restless spoilers for the next few weeks are revealing that fans are going to have some major changes could be coming before the end of the year.
Genoa City looking for major drama before the end of 2014
Big storylines for The Young and the Restless viewers promise major changes and big exciting storylines.
Spoiler talk circulating the CBS studios…This is for now just spoiler talk and nothing has been confirmed yet,but if these are remotely true then fans are headed for some major drama in Genoa City.
Who's coming and going on Y&R in the upcomming months?
It sounds as if Michael Baldwin could be making a Y&R exit in the near future. Since getting the bad news of his cancer diagnosis the talk that head writer Jill Farren Phelps has big plans to kill off a veteran character with a sad and tragic ending.
Next we have all The Young and the Restless excitement and concern over Adam Newman's return! The Young and the Restless spoilers have been teasing Adam Newman's return to Genoa City for weeks and weeks… and weeks. IF you have been waiting for Adam, while the show continues to tease, it is said they are really going to continue to drag this story out a bit longer, and that his official mind shattering return will not fully take place until spring.
A new and odd paired couple is claimed to be in the making between Kevin and Mariah is allegedly in the works, but remember Maria has a bizarre crush on Nick Newman, and the romantic encounter could be a cover up for a sinister and evil stalking plot to come.
But for the week of Thanksgiving, here is what you can look forward to now. An ugly week between Billy, Stitch and Victoria is about to go down as a paternity test will determine once and for all who the baby daddy really is.Victor and Nikki host a family Thanksgiving dinner but all will not go as planned, does it ever? Surprise guest crash the dinner, but will it be a joyous occasion or a disastrous holiday for the Newman family?
Stay tuned for more of The Young and the Restless spoilers here at Hollywood News Daily.