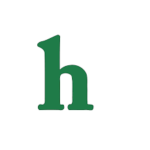 The Young and the Restless viewers are about to see more sparks fly this week than the Fourth of July between a few couples who are having some issues with loyalty.
Trouble lurks on every street of Genoa City
Relationships on The Young and the Restless are about to heat up in more ways than one this week when Victoria finds Billy and Chelsea together getting all steamy and wild together.
We have discussed before Victoria is not about sharing her men, it is fine if she doesn't want them but she will not allow anyone else to have them either. It is best if Chelsea watch her back this week because Victoria is coming after it.
As previously reported, yesterdays Billy back rub found Chelsea and Billy getting all hot and bothered together, and Victoria is about to bust up this little sex-capade pronto when she makes an unannounced visit.
Dirty doings are on the horizon for new and old couples on Y&R
This is not the only couple jealously drama unfolding this week for The Young and the Restless viewers, across the city Devon is getting just a tad to close to his ex, and new step mommy Hilary.
Devon tells Hilary, "My father married the woman I want, my feelings for you aren't going to go away."
Devon is more than seriously jealous that Hilary married his dad and is getting very close to letting his Pops Neil know this is not going to be pleasant for any of them.
It is also still being speculated that Devon is going to convince Hilary to see him on the side behind his father's back. Now we all know this is going to blow up in their faces, and 90 percent of the time on soaps winds up in either a who's the daddy, story, a revenge plot, or just an all in out murder.
Things are about to blow wide open on The Young and the Restless fans stay tuned for this destruction.
What are your thoughts, Will Victoria plot revenge on Chelsea, maybe with Adam Newman, and who will Hilary choose Devon her her new husband Neil?
The Young and the Restless airs weekdays on CBS.