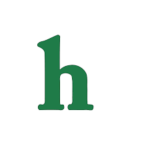 The Young and the Restless fans will see some action this Friday as the soap week winds down for fans of the Genoa City residents.
Lily and Hilary embark in a nasty cat fight
Things are coming close to a head on The Young and the Restless between Lily and Hilary over her relationship with Neil. In fact Lily is about to come face to face with Hilary calling her out for a battle.
After Lily sneaks into a sleeping Hilary's room and douses her with freezing cold ice water the two are ready to throw down, verbally and physically.
There is no love lost between these two feuding beauties, but Neil is going to have to form some sort of truce soon if he wants to keep them both in his life.
Lily and Hilary are not the only ones fuming and scheming today on this episode of The Young and the Restless, Dylan has made a point to talk to Victor and the two will be joining forces together to take on Ian Ward.
Nikki Newman keeping close tab on Victor's schemes concerning Ian Ward
Nikki Newman is getting increasingly suspicious of Victor's activities when it comes to Ian and things are about to blow open, especially after Dylan and Victor unite.
As previously reported, Nikki is suffering from declining health these day due to stress, she claims, and the men in her life are more than willing to go that extra mile for Nikki, even if that means ridding Genoa City of Ian Ward for good.
But, do not think Ian Ward is going to sit by and be bullied by Victor and Dylan,he is conspiring his counter attack plans also,ones that has Leslie very concerned.
Kelly and Jack have a hot and steamy night together, but just as Jack gets comfortable and ready to move on in his life changes are occurring concerning Phyllis Summers Newman that will put a wrench in Jack's happiness once again.
Also The Young and the Restless announced that actress Gina Tognoni was cast to play the role of Phyllis Summers Newman.
Finally closing out the week's Y&R drama Chloe admits that she is not getting any better and agrees with Kevin that she needs to seek help and begins her tearful goodbyes.
So Y&R fans, what are your thoughts about this weeks Genoa City developments, are you on board with the story lines, or are you ready for the writers to really heat things up and gives us a juicy and shocking new story one we can really sink our teeth into?
Let us know your thoughts on the Y&R situation these days.
The Young and the Restless airs Monday-Friday on CBS.