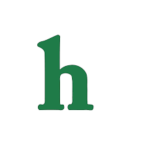 'Young and The Restless' spoilers:  will Jill trust Colin fully?
The Young and the Restless fans all know that in Genoa City money talks, and in the highest profile relationships it plays a key role in the true meaning behind some of the most powerful couples in the city, and no one can be fully trusted.
Jill and Colin have been playing a flirty game and sexual tensions are on the rise. But just when The Young and the Restless fans think that Jill may have really found true love with Colin this time, Jill's suspicious side begins to get the best of her again.
Colin is busy professing his never ending love to Jill, stating he will love her till the end of time, and Jill is ready o take Colin to her bed when she receives a disturbing call.
Colin proposes to Jill again, but Jill tells him he gets under her skin.
As they continue to talk love and future plans Jill heads on upstairs as Colin makes an important call,but, Jill returns just in time to overhear him say he's convinced his wife will lead them to the old girl's money.
Is Colin only into Jill to get Katherine's fortune?
Once again it all comes down to Katherine Chancellor's fortune.
On the other side of Genoa City, after Lauren is rushed to the hospital feeling that the baby she believes she is carrying in in jeopardy as Lauren nervously awaits test results.
Michael assures Lauren that he believes everything will be fine and encourages her not to think negatively.
The doctor finally come into the exam room with Lauren's results. Lauren nervously asks about the baby's health when she shockingly she's not pregnant; she was never pregnant.
But… she is experiencing some health issues of her own with her blood pressure and is ordered to rest.
Now to the Chloe/Chelsea fashion show disaster. Chloe brings the slashed up dress to Chelsea's attention when all hell breaks loose. Chelsea accuses Chloe of destroying the dress purposely and Crazy Chloe openly admits to the crime.
Chelsea works feverishly to repair the dress to save the fashion show finale, as Kevin removes Chloe from the building.
Kevin reveals to Chloe he is really worried by her behavior, admitting that he once thought he could help her, but now he believes she needs to get help.
But will Chloe get help, or is she just setting up her enemies once again?
The Young and the Restless airs daily Monday-Friday on CBS.
Sound off on your thoughts on The Young and the Restless below.