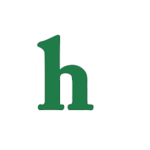 'The Young and The Restless' spoilers: Will Love or money bring Jill and Colin together?
The Young and the Restless relationships continue to bloom this spring with the possibility that Jill Foster Abbott may finally come to terms with herself and face her true feelings for Colin Atkinson.
Fans have been watching for sometime now the cat and mouse game between Jill and Colin as they dance around what could become a steamy romance between the two by summer on The Young and the Restless.
The one thing that may stand as a road block between Jill and Colin finally finding true love with each other is trust.Considering each of their past issues with trust,will it ever be really possible for them to commit to each other?
It is no secret that the two have been attracted to each other for a considerable amount of time, and Colin has admitted his feelings to Jill on more than one occasion.
Is Colin setting Jill up for heartbreak?
His jealously really kicks in when he catches Jill creating an online dating profile on OurTime.com, and reveals to her "I'm all the man you're ever going to need."
Even though Jill is considering Colin, the little voice in her head is telling her to be careful and not move to fast.She knows all about Colin's womanizing ways, and his poor business practices.
Colin claims he is a changed man, he has even admitted to Jill that she is all he wants, and is willing to forget all about the fortune that could be theirs involving Katherine's music box.
But is he being honest, or is he just playing Jill hoping to get him on to her side to find the fortune and willing to use anyone he can to get what he wants and achieve his goals.. .
Y&R writers reveal "Jill and Colin are worthy adversaries. They love each other and mistrust each other in equal parts. So neither one can fully surrender their heart to the other… for now."
But as we all know, in Genoa City love comes second to many other goals including fame, fortune and power, so will they become a couple and work together to achieve their goals, or will they team up and see who betrays the other first.
What are your thoughts Young and the Restless fans, Jill and Colin together forever, or Jill and Colin lovers and enemies?