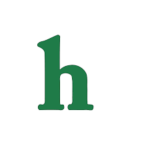 The Young and the Restless fans have been playing the who's the daddy game all summer since Victoria found out she was pregnant with either Billy or Stitch's baby, but is the stress to much for Victoria to take?
Is Victoria's unborn baby in danger?
Victoria Newman has been at odds with herself and both of the potential father's of he unborn child. She has been back and forth on who she wants to be with, and now that Billy has moved in Chelsea's direction, Victoria is starting to feel Billy again…of course it is The Young and the Restless after all.
 If Victoria loses the baby will she tell Billy and Stitch?
But, Monday's episode of Y&R have viewers questioning whether Victoria will make it full term with this pregnancy. Victoria is at a high risk with her pregnancy anyway considering that she has one child already that she was told she could never conceive.
Now with the added emotional stress of her circumstances with Stitch and Billy, and now Chelsea, Victoria could be in danger of losing her second miracle baby.
On Monday after a confrontation with Billy and Chelsea, Victoria experiences a heated moment with them, apologizes, but as soon as she is alone Victoria begins suffering from severing cramping and begins to fear she is miscarrying her baby.
Question is will Victoria lose the baby and will it bring her and Billy closer again, or will she lose the baby and continue to fake the pregnancy to keep Billy from drifting farther from her and closer to Chelsea?
But, if Victoria miscarries, and faces the pregnancy what will she do at the end of the nine months? Could a baby stealing plot be coming to Genoa City later this year?
The Young and the Restless airs weekdays on CBS.