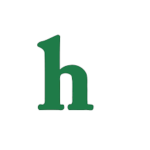 'The Young and the Restless' characters Lauren and Michael are going through some changes, of sorts.
'The Young and The Restless' spoilers: Is Lauren pregnant or going through menopause?
Lauren confessed to Michael that she believes there is a possibility that she could be pregnant and that she is feeling some signs.
Of course Michael is shocked by this news and The Young and the Restless 50- something couple has a heart to heart about the possibilities and changes to their lives that a new baby at this stage will bring them.
Lauren is feeling a bit moody and broody and begins questioning her mothering skills, stating she is not a candidate for mother of the year, and with her past what right does she have to bring another baby into the world?
Can Lauren handle a baby?
Michael comforts Lauren, telling her she is a good mom, and they will handle what ever comes along, but she needs to go to the doctor to find out if she is pregnant for sure or not.
Is it possible that The Young and the Restless is going to do a late in life baby for Lauren and Michael, or is this the opening to Lauren going through menopause or experiencing some major medical issues? What do you think? Tweet us @OMGNewsDaily or leave a comment below.