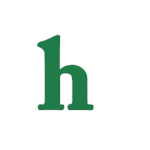 Trouble grows between Y&R's Chelsea and Chloe
The Young and the Restless' fans will continue to watch on this week as Chelsea and Chloe's verbal battle becomes quite physical.
This long comming confrontation on The Young and the Restless leads many to believe that Chloe could end up in the psych ward following this major breakdown, or even prison.
The regular Genoa City residents will not be the only ones in town for Chelsea's fashion show to see the catfight break out.
Visitors arrive in Genoa City
This will also be the week when Y&R crosses over with The Bold and the Beautiful when Rick and Caroline Forrester, Forrester Creation's bigwigs arrive in town for the fashion show.
We will also see the arrival of another unstable and unsavory character returning to Genoa City, one that will not be greeted with open arms by anyone.
Cult leader and con-man, Ian Ward back in town to shake up things with his enemies, one in particular, Victor Newman.
Victor is ready to stage an all out ward with Ian and is determined to protect his family from Ward at any costs. You can rest assured that Victor will thrown down some good old-fashioned Newman threats and ultimatums, ones that Ian Ward will not be intimidated by in the least.
What many are really wondering is will Chloe go off the deep end, and just how severe will this breakdown be, and what is Ian Ward's real reason for returning to town?
It is just interesting that Ian Ward's return is coinciding with Adam Newmans, don't you think, something is fishy in Genoa City for sure these days.
Could he be the one behind Adam Newman's faked death, and better yet why, and what is in it for him if he is?
Share your possible story line theories here with all the other The Young and the Restless fans below.