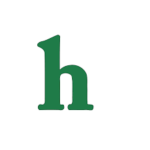 The Young and the Restless fans all knew where this story line with Neil, Hilary and Devon was going and we all know it will not end well for this family.
Hilary's desire for Devon builds
It appears as if Hilary and Neil's honeymoon is over now before it really ever got started. While Neil is busy on The Young and the Restless playing the committed and dutiful husband and searching for a dream house for his new bride, she is doing him wrong in the laundry room with his son.
Devon and Hilary are getting naked and ready to get after it when a noise captures their attention and they realize someone may have witnessed their betrayal, but they do not know who it is. It happens to be none other than Lily's husband Cane.
Cane later confronts Hilary telling her she must let Neil go if she has any feelings fro Devon at all.
Victor is also moving in on Sharon's secret and tells Nick he is getting closer to finding finding out. He also confronts Fake Cassie telling her he is on to her and Ian Ward's games.
Sharon also makes a startling confession to Mariah believing she is getting closer to getting her memory back.
There is also a new citizen set to arrive in Genoa City. Y&R has cast actress Karina Logue to play the part of Helen Copeland.
This new woman in town also has the same name as Mariah's beloved mother, the same name that Mariah told Sharon belonged to her dearly departed mother.
So far not much info has been announced concerning The Young and the Restless' new arrival who will first debut on Y&R on Thursday, August 14.
If Karina Logue looks familiar to he Young and the Restless fans chances are you may have seen her work on hits including"True Blood," "Sons of Anarchy," and "Army Wives."
Do you believe this mystery woman will end up being Mariah's mother?