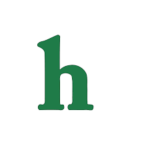 The Young and the Restless viewers were shocked to actually see Hilary go ahead with her quickie wedding ceremony to Neil despite Devon showing up just as the couple said their I Do's.
Hilary caught between Neil and Devon
Even though Devon wanted to put a stop to Hilary marrying his father he kept hush and said he was there to show his support for his dad letting The Young and the Restless fans think for just a sec that Hilary would do the right thing.
Hilary was more than obviously rattled by Devon's appearance, effective drama, but where would the fun in the story line be if things did not get messy in Genoa City?
But, since she went ahead with the wedding and is constantly thinking about Devon it looks as if The Young and the Restless writers could be hinting at a secret affair happening very soon between Hilary and her step- son Devon behind Neil's back… For a while anyway.
Will Hilary become pregnant soon?
For Y&R writers this could also lead to yet another who's the daddy story line, or maybe even the torn couple plotting the demise of Neil so they can be together.
So far this is purely speculation but for most The Young and the Restless fans not a far reach at all.
Do you think The Young and the Restless' Hilary will hook back up with Devon and do Neil wrong in the near future?
The Young and the Restless airs weekdays on CBS.