The Young and the Restless Spoilers: Gina Tognoni hired to play Phyllis Summers Newman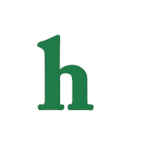 The Young and the Restless announces new cast member
The Young and the Restless fans received the word that a new daytime celebrity veteran will be joining the cast of Y&R as Phyllis Summer Newman.
Gina Tognoni was hired by The Young and the Restless writer after nailing the auditions leaving writers believing she would be a perfect fit for the role left vacant by Michelle Stafford.
Talk on the soap street reveals that Gina Tognoni the two-time Emmy winner wowed The Young and the Restless writers and producers who, enjoyed her near "flawless" performance during the auditions.
The role of Phyllis Summer Newman was left vacant after Stafford left the number one daytime series back in 2013 to portray Nina Clay on General Hospital.
Gina Tognoni is best know to date for her role on the ABC daytime drama One Life to Live as Kelly Cramer.
Will Y&R bring back Michael Muhney as Adam Newman next?
The Young and the Restless fans are excited to hear about the new cast addition, glad that the role has been cast,and now anxiously awaiting news on when, and who will be finally stepping back into Michael Muhney's shoes as Adam Newman in the near future.
As previously reported, news has been circulating the soap threads that writer Jill Phelps has been under fire lately because since her very unpopular decision to fire Michael Muhney took place in early 2014, ratings have been slowly in decline.
The Young and the Restless fans are still hoping that Phelps will right her wrong, and bring back Michael Muhney to the role.
What do you think about The Young and the Restless casting decision of Gina Tognoni as Phyllis Summer Newman, hit or miss?